Tala is excited to introduce Ivan Mbowa as Tala's new Kenya Business Lead. Ivan joins Tala from Umati Capital, a fintech Ivan started and ran as CEO that pioneered mobile-money supply chain finance in Kenya's agricultural sector. Prior to that, Ivan spent seven years in various senior positions at Citigroup. Ivan shares his vision for Tala's future below.
---
After following Tala and its impact in Kenya closely for years, I am now thrilled to join and lead Tala's Kenya team to help shape the next stage of Tala's business.
I was particularly drawn to Tala's incredible culture and the genuine trust and satisfaction customers feel towards Tala. But more than that, I'm drawn to the scale of possibility at Tala. As Tala celebrates its 5-year anniversary in Kenya this summer, we are positioned to provide more Kenyans than ever before with financial services to transform their lives. I'm excited to share what I'll be doing in my new role and a little about the perspective I bring to Tala.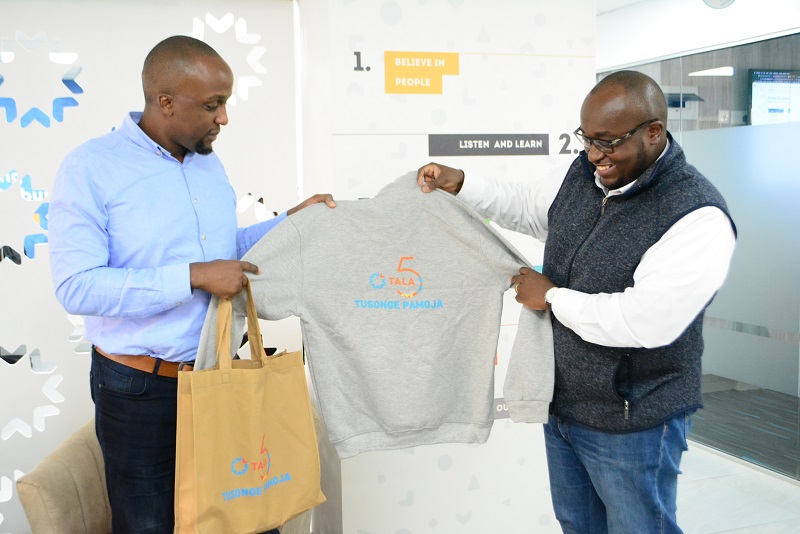 I began my career in financial services fourteen years ago at Citigroup, working in over seven African countries across a variety of roles. Along the way, I observed the same problem Tala is now tackling: too many people are denied access to the financial services they need to improve their lives. This problem was particularly severe in rural Kenya.
This led me to co-found a fintech startup called Umati Capital in 2013, which went on to pioneer mobile-money supply chain finance in Kenya. We were able to provide credit to thousands of Kenyan farmers, but despite Umati Capital's success, paper-based, and un-networked data within agricultural supply chains limited our ability to create a scalable digital credit solution.
Simultaneously, innovators like Tala were leveraging an exciting constellation of enabling factors, including increased smartphone penetration, near-universal adoption of mobile money (M-Pesa), and world-class data science models to successfully create scalable digital credit offerings. Since Tala launched their unsecured digital credit model in Kenya over five years ago, we have since seen a tremendous amount of replication by competitors. Indeed, there are more than 50 app-based lenders in Kenya offering household liquidity and small-business loans for entrepreneurs.
While I'm encouraged by the availability of more credit options in Kenya, l still believe that Tala is best positioned to continue leading the way in innovating and scaling financial services. That's why now is an amazing time to join the Tala family. Over 2.5 million Kenyans have used Tala to grow and create better lives for themselves and their families, and this is only the beginning.
In my new role, I will be responsible for the strategic direction, growth, and overall operational oversight of Tala's business in Kenya. I am keen to work with the team to expand our digital credit product to new customer segments and deepen the variety of financial services that we offer. I am also eager to work with the newly established Digital Lenders Association of Kenya to help hold the industry to the highest standard of conduct and work with regulators to strengthen consumer protection.
I am bringing the insights I gained from years working in mobile finance with traditionally neglected populations and industries, and I'll be bringing my passion for the job. Let's have some fun while doing this!
— Ivan